Crystal of Behind the Seams of Boutique so*Euro Blog has tagged me to share a bit about my little ole hometown of Boise, Idaho. ;


I can't think of a better way to start off then by saying -
Go

BSU

BRONCOS

!!!!
The Boise State Bronco Football team went to the Fiesta Bowl this year and WON - thank you very much! it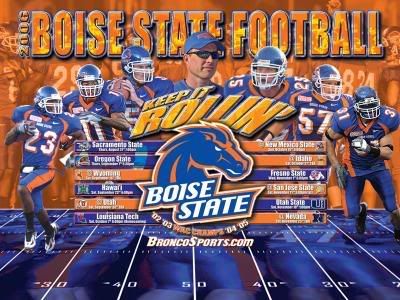 was the biggest game that we have ever been invited too and we rocked it baby!!! hehehe. We are famous for our "
smurf turf
" - the vividly blue football field which every time we play a home game on ESPN one announcer ALWAYS says - "don't adjust your TV's screens folks, the field is really blue." hardy, har, har *sigh* But we love it!
Boise means The City of Trees and one famous street known for it's Tree lined streets is the historic Harrison Blvd. Beautiful historic homes line this street along with Warm Springs Ave. Gorgeous history and homes in these areas. They are a favorite of ours to drive by and see the houses over and over again. It's especially fun in the Spring when the trees are in bloom and look like "popcorn trees" as my kids call them.
Another one of my favorite places in Boise is the extensive greenbelt paths they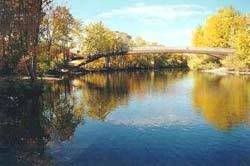 have ALL over the city. From the far, far edges of the city limits to right in the midst of downtown. You can bike, ride, walk, run all over town and connect to the river, parks, lakes, residential areas, schools, etc.
We you can float the river or raft the white water. fishing and hunitng are big in the area too plus skiing at the Bogus Basin ski resort.
That's my little "tour" of my hometown and some of my favorites things and places about it. I tag
Morgan
- if she hasn't been tagged yet ;) to share a bit of her hometown with us as well!